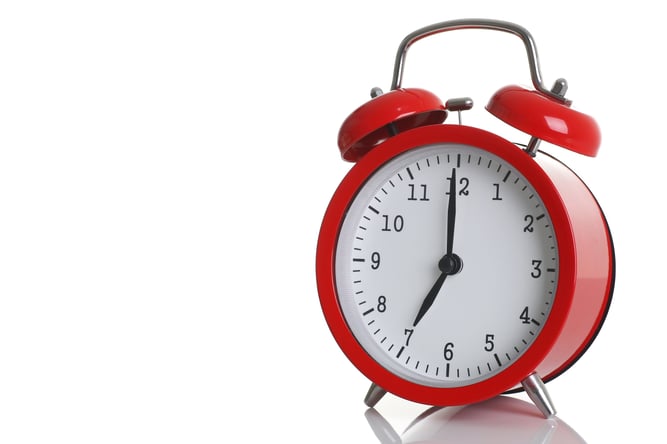 Day Porter Services Keep Your Facility Looking It's Best Around the Clock
After hours cleaning works for many facilities. Your evening office janitorial service gets their work done when the building is quiet and most people have gone home. The morning rolls around and you have a fresh, clean building to greet you. The entry way sparkles as you make your way into the building, the restrooms look clean and smell fresh with well stocked supplies and empty trash cans. No coffee cups litter the reception area, no waste cans near filled to the top, no salt, snow or water cling to the entry mats. It is great but as a Facility Manager, you are acutely aware of how little time it can take for a busy day to start to undo the hard work of your nightly office cleaners. In especially busy buildings with high traffic, sometimes a nightly janitorial service just isn't enough. Sure the deep cleaning is best done at night but could you benefit from a day cleaning person or team dedicated to keeping your building looking its best around the clock?
A Day Porter Can Save You Time & Keep Things Shining
It can be helpful for many facilities to have both night time janitorial services doing deep cleaning in your building after hours, as well as a responsive daytime professional ready to meet daytime cleaning, stocking and helping needs. An extra set of hands during business hours can keep your building looking great around the clock and running smoothly. If you are unfamiliar with a day porter, what are day porter duties? What does a day porter do? Know that day porters can attend to daytime cleaning duties, perhaps clearing your reception area of coffee cups or preparing a meeting room both before and after an important meeting. Unobtrusively and without interrupting business activities, your day porter works efficiently in the background keeping your building on track. So what does a day porter actually do? It really depends on what you and your facility need but some basics include:
Clear litter and debris from entryways and parking lots
Keeping reception and patio areas clean
Lobby maintenance
Monitoring, servicing & restocking restrooms
Keep all common areas clean
Prepare conference rooms before and after meetings
Periodic cleaning of common areas like kitchens, lunchrooms & patios
Meeting setup/tear down
Removing trash and debris
Respond to spills and other time sensitive cleaning requirements
Place and then remove any necessary safety signage
Execute minor maintenance tasks light changing a light bulb
Arranging and scheduling other maintenance tasks with your building services contractor
Superintendent coverage
Over time, your day porter can function as an assistant helping you with any number of things. For example, perhaps an employee needs a hand moving to another office. Or maybe you need office furniture moved from a conference room for an event. These things and more are the responsive tasks you can count on for help from your day porter.
The Difference Between Day Cleaning & After Hours Office Cleaning
Day cleaning, a day porter service and an evening janitorial service can work hand in hand and be very complimentary, but it does require a little planning and finesse. With a day porter attending to some cleaning during business hours, that person must be very mindful of the business activities going on around them and structure their services in such a way as they are minimally disruptive. So the vacuum, barring an unusual circumstance should be saved for the nighttime office cleaning crew whereas, a quick rewiping and restocking of a restroom can be done during normal business hours by your day porter. Not only must day cleaning be minimally distracting or disruptive, since there are people walking around the facility, your day porter must be mindful not to create safety hazards with cords and obstacles and be diligent and consistent with safety signage on wet flooring to minimize the risk of slip and falls. Similarly, using green products and low odor cleaning solutions can help accommodate employees who are smell sensitive or have allergies. It can be helpful to check in with employees and tenants after you have implemented your day cleaning program, making adjustments as needed to make the program work well for you and your facility.
Getting a Dayporter That's A Real Team Player
Your dayporter needs to be cut from a certain cloth. We find that people who are naturally friendly, helpful, quick learners, positive and interested in learning more make great day porters. A day porter can become an essential part of your facility maintenance, but not just any person is suited for this important role. In order to be successful, your day porter should have a willingness to adjust their duties to meet your ever changing needs. Similarly, your janitorial company must be experienced both with finding a good fit for the position of day porter and then helping your day porter and after hours cleaning crew communicate effectively to assure you get the very best service possible. 
Setting Your Day Porter Up For Success
What is the single most component in a successful day porter program? It's the person filling the role. What then is the second most important determiner of whether your day porter program is successful or not? That is how well your day porter or daytime cleaning staff communicate with your after hours cleaning team. The better they work and communicate, the better the services they deliver to you. First, you must communicate your expectations and requirements clearly with your day porter. Since there is so much variety in the position, it's up to you to help your day porter and janitorial company know what you really need. Because day porters get busy in your facility fast as people tend to lean on them for help, it is important to be clear with your day porter what you expect them to attend to daily in spite of special requests and how to prioritize or ask for your help when deciding what is most critical and how to plan their work. It can happen where your day porter becomes so inundated with requests that they push off duties of theirs to the nighttime cleaning team, this not only means some important tasks aren't being finished during the day, the added work can overwhelm evening janitorial services and create issues. Best to be clear from the beginning and if issues arise, communicate with your contract cleaning company so they can sort it out helping get things running smoothly in your facility.
Let Us Help You Get the Tailored Cleaning Services You Really Need
We talk to so many Facility Managers who wish they knew about the day porter program sooner. They so often find that the day porter becomes an integral part of their team and makes the job of keeping up with a busy, high traffic facility so much more manageable. If you could use help keeping your building look its best around the clock, Day Porter services could transform your office cleaning and facility maintenance. Contact Stathakis at (800)278-1884 and let our team assist you in designing Day Porter services custom tailored to your facility.