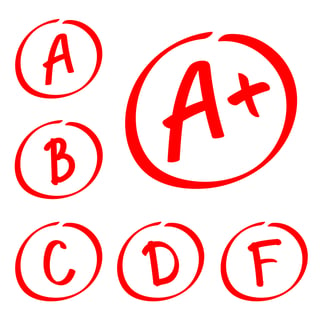 Does your school cleaning company deserve a place on the honor roll or do they need remedial classes? If you have spent some time with a 
school cleaning service
 that isn't delivering on their promises to you, you know just how frustrating it can be. Still, most schools are under constant pressure to reduce costs and it isn't unusual for schools to be working with less than optimal budgets. How do you keep a school facility looking its best even with 
razor thin budgets
? And how do you find a school cleaning service really capable of making the grade? The idea of tight budgets AND great service might seem incompatible but technology and innovation in the janitorial industry has made it possible to do more with less, employ smart clean technology and stay inline with budgets. So what are the best school cleaning services doing differently? 
What really separates the masters from the disasters?
 And how can you find the best, most professional school cleaning services in a crowded janitorial marketplace?
In-House School Cleaning Isn't the Answer to Your Budget Problems
Often, in an attempt to cut and control costs, customers will consider 
in-house cleaning services as an alternative to outsourcing their school cleaning
. But 
trying to run what is essentially a business within a business creates a cycle of misspent resources, complaints and frustrations with none of the intended savings.
 Many of the schools we work with and talk to day in and day out tell us that they feel like reduced budgets have forced them to live with substandard cleaning. If cheap, outdated and ineffective cleaning products and equipment are the primary tools of your custodial staff, whether they are in-house or a contracted custodial service, your cleaning and maintenance will suffer. Not only that, inadequate cleaning puts your students and staff at risk for a greater number of 
colds, flus
 and other common illnesses that raise absenteeism and are shown to directly impact learning outcomes. 
Just because you have to live with budget cuts doesn't mean you are doomed to suffer mediocre maintenance.
The Best School Cleaning Companies Know How to Cut Cost & Deliver  Effective Cleaning
School cleaning has rocketed into the 21
st
 century. Long gone are the days when a bucket and mop were nearly all it took. Behind the times school cleaning methods are often more likely to spread dirt, grime and disease-causing germs around your school rather than really, truly clean. More germs moved around your facility just means more contaminated surfaces, more absences and ultimately more cost and a less than optimal leaning environment. The best Detroit school cleaning services use a multitude of innovative, tech savvy products that do the job better, faster and cheaper. These school cleaning companies follow 
best practices
 and equip themselves with cleaning innovations like no-touch cleaning systems, HEPA filter backpack vacuums, 
color coded rags
 and spray-and-vac equipment. These effective and efficient cleaning systems use automatic chemical measuring and equipment similar to an indoor pressure washer with a powerful wet vacuum to get surfaces cleaner. Not only are these cleaning tools more effective, they are more efficient. I
nnovative, high tech cleaning equipment can help your school janitorial service clean around 50% more effectively in approximately half the time. THIS is how the best school cleaning companies can do more with less
 getting you the clean learning environment you need while helping you keep an eye on your bottom line.
Does Your School Cleaning Service Get an A+ In Cleaning For Health?
Does your school janitorial company get an A+ for cleaning for health or are they near the bottom of their class? School cleaning should be done with professionalism, science and health in mind. The science that underpins 
cleaning for health
requires janitorial companies embrace change and implement the industry's technological and systems advances in order to offer you, their customers, the most value and the most effective services. Similarly cleaning for health requires that a school cleaning service understand and build best practices around a knowledge of hotspots and touch points. Your school janitorial service must also understand that there are big differences between cleaning, disinfecting and sanitizing. Cleaning gets rid of dirt on surfaces utilizing detergent and mechanical action to remove visible grime and gunk. Now in the process, cleaning may also eliminate some of the germs. Disinfecting, while not designed to clear an area of noticeable soil and dirt, uses safe chemical agents to kill germs. finally, sanitizing reduces the number of organisms down to a safer level but does nothing about virus and fungus so sanitizing does not eliminate the flu or other viruses commonly found on surfaces. Disinfection is best for touch points, those often touched surfaces, and those areas in your school that are most likely to harbor pathogens like desks, door handles, shared computer equipment and others. This is important in any public building but especially in a busy learning environment.
Score High With the Right Michigan School Cleaning Company
Is there a way to score high with solid, professional school janitorial services? Yes! 
CIMS certification
 offers a free and easy way to narrow your options down to down to those janitorial companies set up to deliver on their promises to you. CIMS is a certification process for the janitorial and cleaning industry. For school cleaning companies to achieve CIMS certification, they must demonstrate that they understand how to bid and estimate jobs, recruit, screen and train the best people, have a documented comprehensive training program, adhere to all regulatory requirements, have a firm commitment to safety, have a strong communication program between their teams and their customers, and demonstrate a desire for continuous improvement and responsive, customer-focused service. Using a janitorial service with CIMS certification that you will get stuck with a company that is at the bottom of the class.